Charlie Poster: White-tailed deer presentation
This may be of interest to some readers:
"CHARLES J. ALSHEIMER'S WHITETAIL DEER PRESENTATION SET FOR SEPTEMBER 21ST AT CAMERON COUNTY HIGH SCHOOL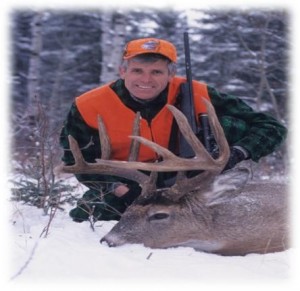 Plan to attend a family friendly Whitetail Deer presentation by Charlie's Alsheimer. Alsheimer is an award winning outdoor writer, nature photographer, lecturer and whitetail deer consultant from Bath, NY. He is senior contributing editor for Deer and Deer Hunting magazine and co-host of their television show Deer and Deer Hunting TV, which airs on NBC Sports network. For over 30 years, Alsheimers work has taken him across North America. His photography has won numerous state and national contests. His articles and photographs have appeared in nearly every major outdoor publication, including Outdoor Life, Field & Stream, Sports Afield, Harris Publications and Deer and Deer Hunting. In addition he has written seven popular books on the whitetail and co-authored a eighth. If you enjoy hunting or just learning more about whitetail deer you won't want to miss this program. This event will take place on September 21st 2013 at the Cameron County High School Auditorium. The main presentation will be held at 7:00PM. Doors will open at 5:30PM. There will be exhibit booths for Charlie Alsheimer, Cameron County Long Beards Chapter of National Wild Turkey Federation, North Central Whitetail Chapter of Quality Deer Mgmt., Cameron County High School Outdoor Club and Cameron County Outdoor Youth Activities. Tickets for admission will be $5.00 adult and $3.00 for students. Refreshments will be available in the High School cafeteria. This is sure to be an enjoyable and educational evening for all ages. This is a great opportunity for anyone to be better prepared for the upcoming hunting season. Please also remember to bring a young person. It is important to start educating the next generation to assure they keep our areas rich hunting and conservation heritage alive. All the proceeds for this program will be donated to Cameron County High School Outdoor Club."
Comments are currently closed.